SHOP – Wild West Toys American Toy Gun Manufacturer
Wild West Toys American Toy Gun Manufacturer. Wild West Toys started in 1998 with a small 3 page website. God has Blessed our business and we have grown. Wild West Toys is a manufacturer of U.S.A. made cap guns. Wild West Toys owns many of the toy molds that were made in the U.S.A. during the 1950s and the 1960s. Most of these molds would have been scrapped had we not purchased them and the toys they are capable of producing would have been lost forever.
THANK YOU SO MUCH FOR SHOPPING WITH US.
IF YOU HAVE QUESTIONS PLEASE CALL 817-444-4320
WILD WEST TOYS NO LONGER HAS A RETAIL SHOWROOM IN AZLE TEXAS, WE ARE STRICTLY ONLINE MAIL ORDER NOW.
THANKS FOR SHOPPING WITH US.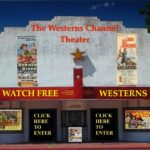 If you purchase from us let me say we are Human and sometimes we do make mistakes when this happens we ask that you let us do our best to correct them. We are very Blessed to be making toys in the U.S.A. We are also sure that God has blessed us with the ability to do so and we are very thankful for this opportunity. If you are looking for direction in your life Please look to God for the answers because he loves you and truly cares about your direction and happiness – John 3:16 of the Holy Bible says – For God so loved the world, that he gave his only begotten Son, that whosoever believeth in him should not perish, but have everlasting life. ROY ROGERS, DALE EVANS ROGERS, GENE AUTRY, HOPALONG CASSIDY AND THE LONE RANGER ALL STOOD FOR WHAT WAS GOOD and RIGHT . THEY OFTEN HAD LESSONS ABOUT GOD AND COUNTRY. THAT IS WHAT LEAD MY FAMILY AND I INTO THE WESTERN TOYS (COLLECTING AND MANUFACTURING) HOPE TA SEE YA AGAIN ON DOWN THE TRAIL and MAY THA GOOD LORD TAKE A LIKIN TO YA! Shop with Wild West Toys Online! Wild West Toys Manufactures and sells our American Made Toys factory direct to the public! We also stock western toy cap guns, accessories and other toys from all over the world! We are a small family business and stay pretty busy so please allow about 2 weeks for delivery.
 

All orders to California must be for collectors or theatrical purposes! All orders to New York must be for theatrical purposes!

  IF YOU HAVE QUESTIONS ABOUT ANY OF THE PRODUCTS PLEASE EMAIL US AT wildwesttoys(at)aol(dot)com or YOU CAN USUALLY REACH SOMEONE DURING WORK DAYS TUESDAY – FRIDAY 10:30am – 4:00pm central time ON THE PHONE AT – 817-444-4320

Psalms chapter 46

1 ( To the chief Musician for the sons of Korah, A Song upon Alamoth.) God is our refuge and strength, a very present help in trouble.